FTP Range
A robust mulcher with hydraulic side shift deck, 2400mm - 3000mm wide. Fit with hammers or Y-blades for green prunings up to 80mm.
Options

| | | | |
| --- | --- | --- | --- |
| Capacity | 2400mm | 2600mm | 3000mm |
Contact for price In Stock
| | |
| --- | --- |
| Type | Three Point Linkage |
| Action | Hammers or Y-Blades |
| Application | Grass, Green Prunings |
| | |
| --- | --- |
| Operating Requirements | 75 - 120 HP |
Description
The TUFFASS FTP 260 heavy duty mulcher is a PTO driven three-point linkage mulcher / flail mower. Designed for orchard use, it can mulch green prunings up to 80mm.
We have a range of different models available from 2400mm to 3000mm deck size, with the FTP260 at 2600mm. The FTP series can can be supplied with heavy duty hammers or Y-blades, depending your needs. Hammers being most effective for prunings, with Y-blades being most effective for grass and similar material.
A heavy duty orchard mulcher, the FTP series includes a number of features to extend the operational life. A double thickness body and roller are more resistant to damage and corrosion than lighter mulchers. The gearboxes are made in Italy, with high quality parts and materials. The heavy duty drive system features 5 V-belts which reduces wear and tear. All these features increases the lifespan of the machine.
The deck also includes rear support to the three point linkage frame. This provides additional support for the deck and prevents damage due to twisting or cracking. This support is especially important when the deck is offset with the hydraulic sideshift.
The hydraulic side shift is able to shift to the maximum available width. This makes the FTP 260 perfect for working close to larger trees and in orchard situations. A double thickness adjustable rear plate ensures a thorough and consistent mulch.
Many models support optional extras including hydraulically driven swing away mower heads. These are available in a range of sizes.
All FTP models are designed and manufactured in Italy by Faustini, makers of high quality machinery since the 1930s. This experience shows in the build quality and features rarely seen on other mulchers. For example, extra grease nipples for heavy use components. This attention to detail helps you get the most of your mulcher for as long as possible.
Related Items
Testimonials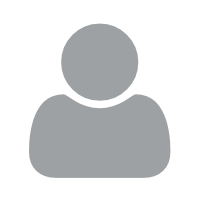 " At times when contracting I have had to operate this machine well beyond the capacity of any Orchard Mulcher I have seen, processing large prunings without any issues. "