Greg James - Macadamia Grower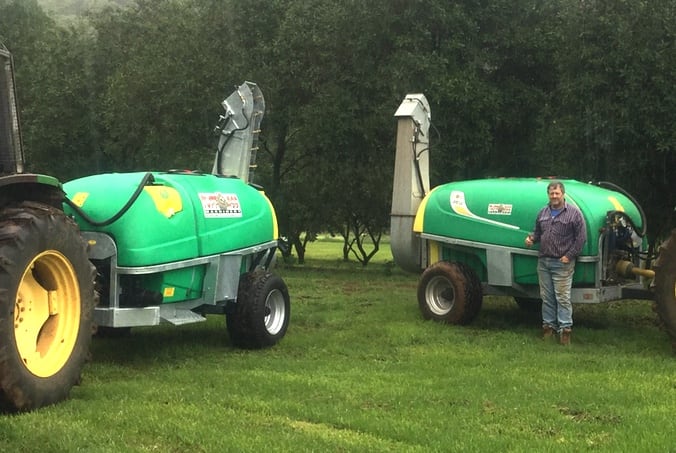 We purchased one of Tuffass Machinery's new purpose built Bora macadamia sprayers. We were so happy with the machine and its benefits that we bought another Macadamia Bora model of 3000L capacity 6 weeks later!
The benefits these machines offered over any previous machine we had owned or used were evident within minutes of seeing it demonstrated. The excellent coverage we now obtain on our 15m high trees at speeds twice what we previously travelled was the first tick.
The fact that independent testing (by myself) demonstrated it was operating at noise levels up to 20db below our previous machine (110db), and these levels were below the noise of our tractor (92db). This meant we were not upsetting any of our numerous neighbours and could use the sprayer with its twin hydraulic adjustments so there was absolutely no spray drift away from the canopy. This made for better coverage and again no concerns from any neighbours. So we bought 2 machines to get the best out of our crop and spray timing.
- Greg James, Knockrow, NSW (2017)
Product Purchased
TUFFASS Machinery
155 Casino Street
South Lismore
Open 8am – 4:30pm, Monday to Friday
Let us fit you for a machine
Our product experts can help select the right machine for your needs
Special Offers
Check out our current special offers and new stock